Sculptor in Iron and Stone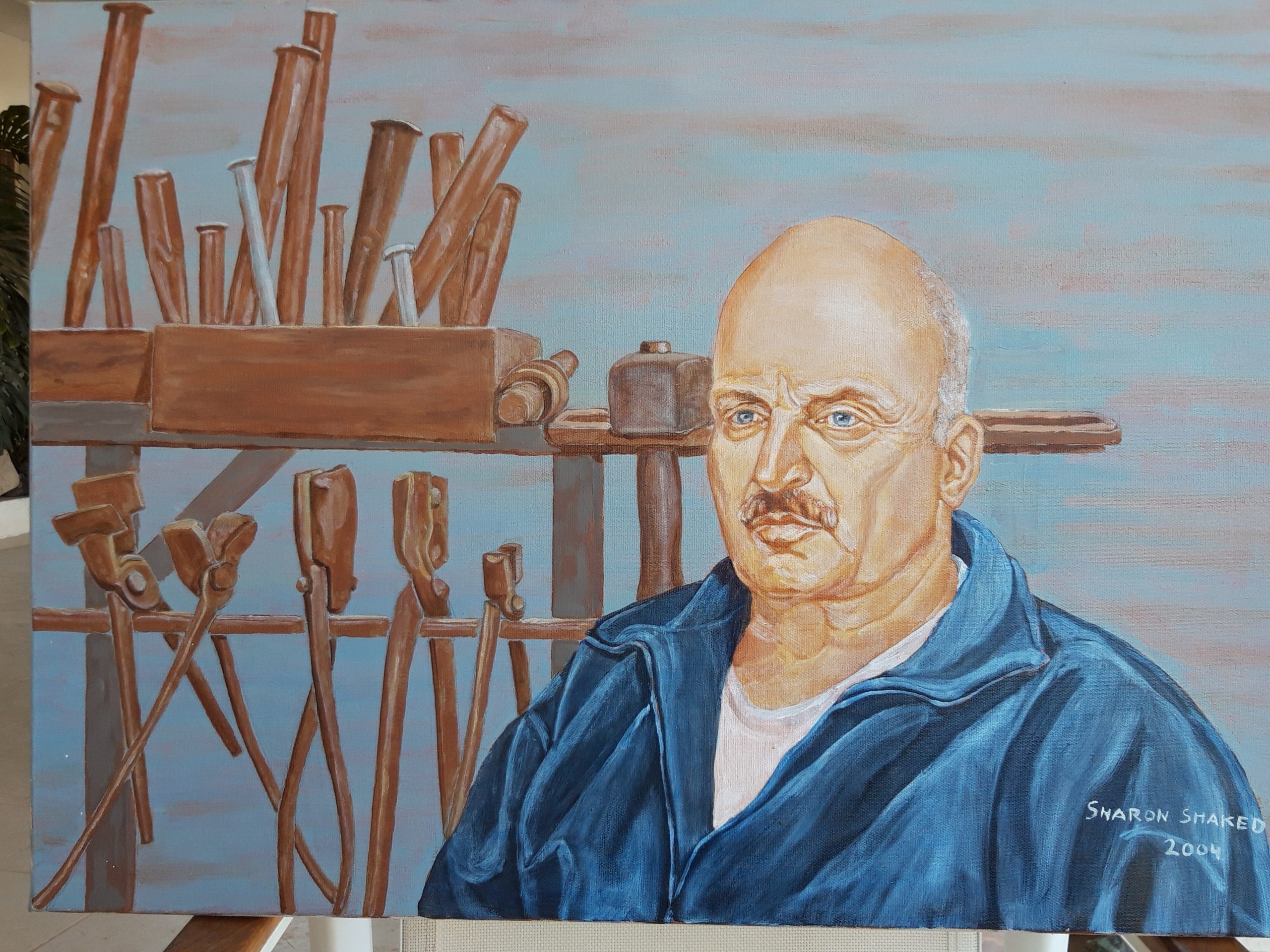 Israeli artist, Chanoch Ben-Dov, a resident of Rosh Pina in the Upper Galilee, uses special techniques to create various Judaica art such as Hanukkah menorahs, memorial lights and exquisite decorations for the home and yard. All works are executed in the craftsman's workshop attached to his home, and visitors are welcome.
His beautifully expressive and lovingly handcrafted one-of-a-kind Menorahs, Hannukah Menorahs, Candelabras, Mezuzot and decorative works of art are intended to reflect light, fire, movement and strength.
Hanoch's unique Galilean creations are made to suit every indoor or outdoor space – customized in size, materials and composition, assured to create that inimitable effect that catches the eye and touches the heart of every beholder.
Hanoch's bronze and stone Menorah adorns the Wall Sanctum in Jerusalem, and his creations can be found in several synagogues, Israeli institutions and public buildings as well as in residential homes worldwide.
Ben-Dov's creations reflect a strong link between his family's roots and his childhood landscape – the Galilee and the Land of Israel. An example of this link is the "six cane menorah", a piece dedicated to the memory of the six million victims of the Holocaust.
In his work, Chanoch Ben-Dov combines stone from the Galilee, glass and iron. All these materials, basic and firm, symbolize the survival of the Jewish people and its solid bond to the Land of Israel. The pieces, full of expression and strength, are designed in a contemporary style based on ancient motifs.
Chanoch Ben-Dov's creations have been purchased and decorated many places, including the Jewish Museum in New York and many other homes and institutions, throughout the US, and particularly in New York.
Ben-Dov exhibited at Art Expo '98 and at the 1996 Judaica Exhibition at Binyaney Ha'uma, Jerusalem.
CHANOCH BEN DOV ART WORKS